"When Science meets Music" - a scientific and cultural event
04.05.2023
On the initiative of the Polish Office in Taipei, on May 4 at the "Grand Hyatt" hotel, an event "When Science meets Music" was held. It combined the aspects of promoting science, culture and economic cooperation.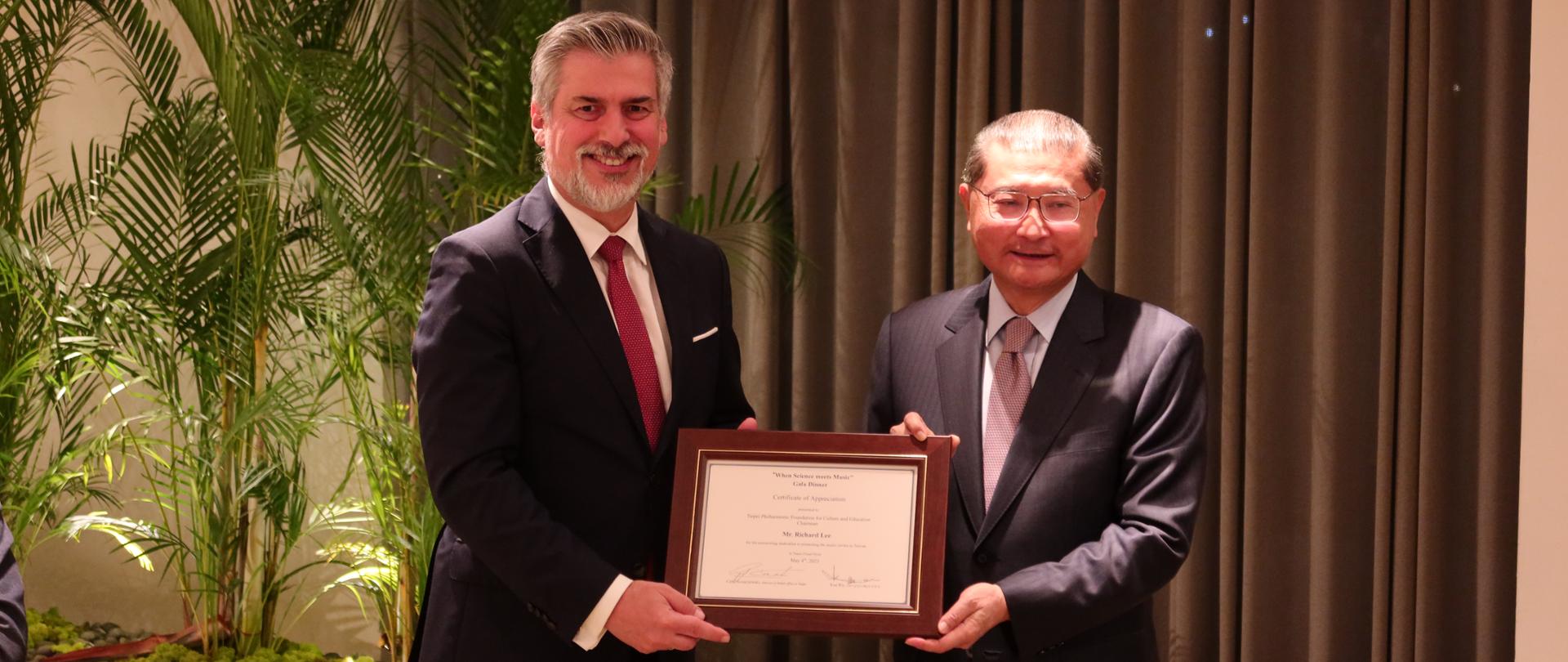 The event was organized in cooperation with the Global Research & Industry Alliance at the National Yang Ming Chiao Tung University (NYCU). "When science meets music" comprised of a scientific forum with the participation of a Polish scientist Marek Kryszak and a concert given by a Polish pianist Tomasz Kamieniak for the representatives of Taiwanese science and business community.
Among the invited guests were heads of the largest industry associations in Taiwan, such as TEEMA (Taiwan Electrical and Electronic Manufacturers' Association) and CIECA (Chinese International Economic Cooperation Association), as well as Taiwania Capital investment fund and Ace Group, a global electronics manufacturer that has just confirmed another Taiwanese investment in Poland. Among other guests were representatives of the Taiwanese parliament, as well as the general directors of the Ministry of Culture, the Ministry of Foreign Affairs and the Ministry of Economy. What is more, the participation of a Japanese scientist encouraged a trilateral cooperation between Poland, Taiwan and Japan in the field of semiconductors.
The presidents of economic and financial organizations taking part in the dinner could discuss their plans for new or ongoing involvement in the promotion of projects with the participation of Taiwanese entities in Poland in the coming months. The event ended with a dinner, which promoted Polish cuisine, as traditional Polish dishes were served.
Photos (5)