Poland to send 400,000 COVID-19 vaccines to Taiwan
04.09.2021
As a gesture of solidarity in the face of vaccine shortages and risks posed by new coronavirus variants, Poland will hand over 400,000 AstraZeneca vaccine doses to Taiwan. This makes Poland Taiwan's third largest vaccine donor, after the US and Japan.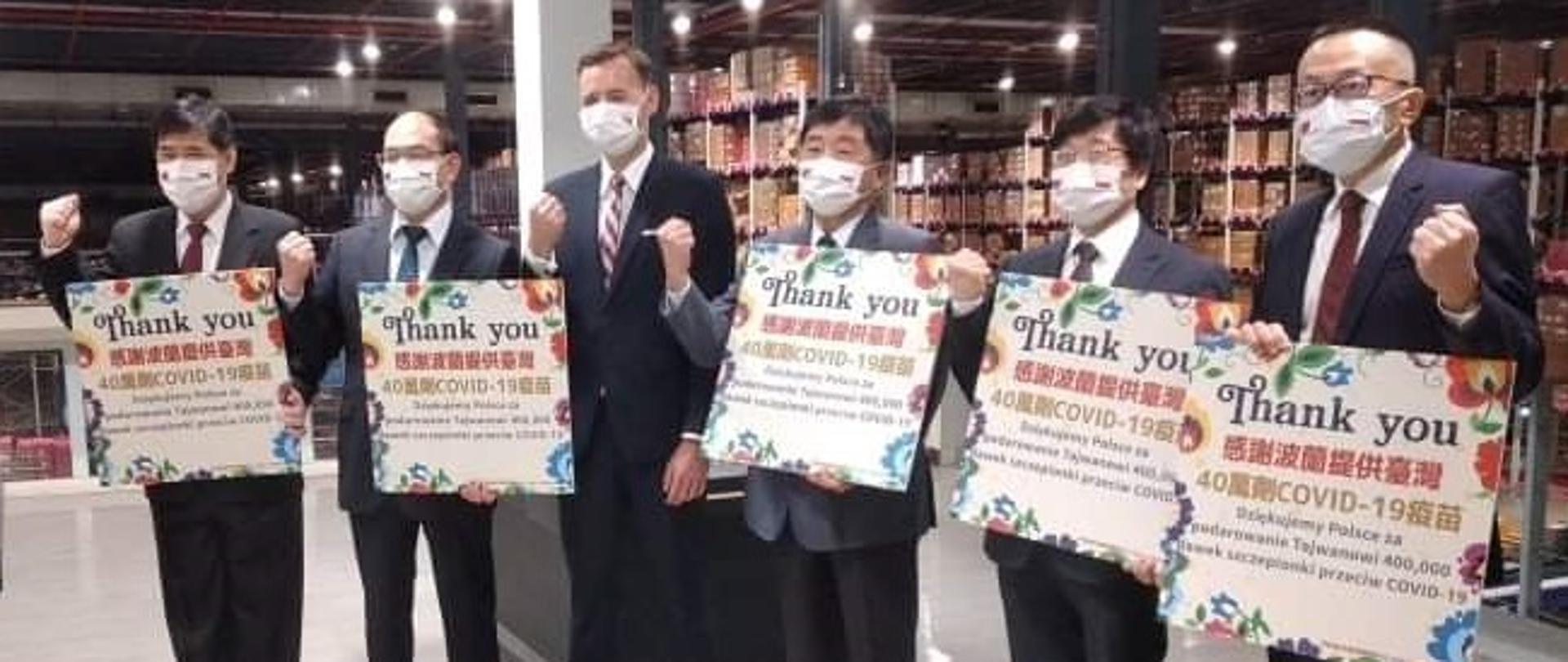 The ongoing pandemic has presented the international community with unprecedented challenges that require extraordinary international efforts. International solidarity and mutual support are crucial in the global fight against the COVID-19 virus. During the first wave of the pandemic, Taiwan donated 1,000,000 face masks, 5,000 protective suits, and 20,000 surgical gowns to Poland. Bearing in mind this important gesture of solidarity, Poland will now donate over 400,000 SARS-CoV-2 vaccine doses to Taiwan to step up its vaccination efforts. Increasing the global number of vaccinated people is in everyone's interest.
Poland's initiative is yet another recent example of Poland-Taiwan close cooperation in the face of difficult challenges. In May 2021, the Polish Office in Taipei handed over a total of 1,500 protective suits to the Taipei City Hall. During the pandemic, Poland also helped Taiwanese students get back home, co-organising directs flights from Warsaw to Taipei on board a special chartered aircraft of LOT Polish Airlines. At present, about 1,000 Taiwanese doctors educated at Polish medical universities are involved in the fight against the coronavirus pandemic in Taiwan. Depending on the epidemiological situation across the world, humanitarian needs, as well as our capacities and supplies, in the future we may donate more vaccine batches to other foreign partners in need, guided by the principle of solidarity, which is the cornerstone of the Polish government's domestic and international policies.