TOMASZ CHYŁA QUINTET on tour in Taiwan
15.10.2023
As part of the JAZZ PO POLSKU "Around the world" project, the Polish jazz band TOMASZ CHYŁA QUINTET played two concerts in Taiwan at this year's edition of the Taipei Jazz Festival on October 14 and the Taichung Jazz Festival on October 15, 2023.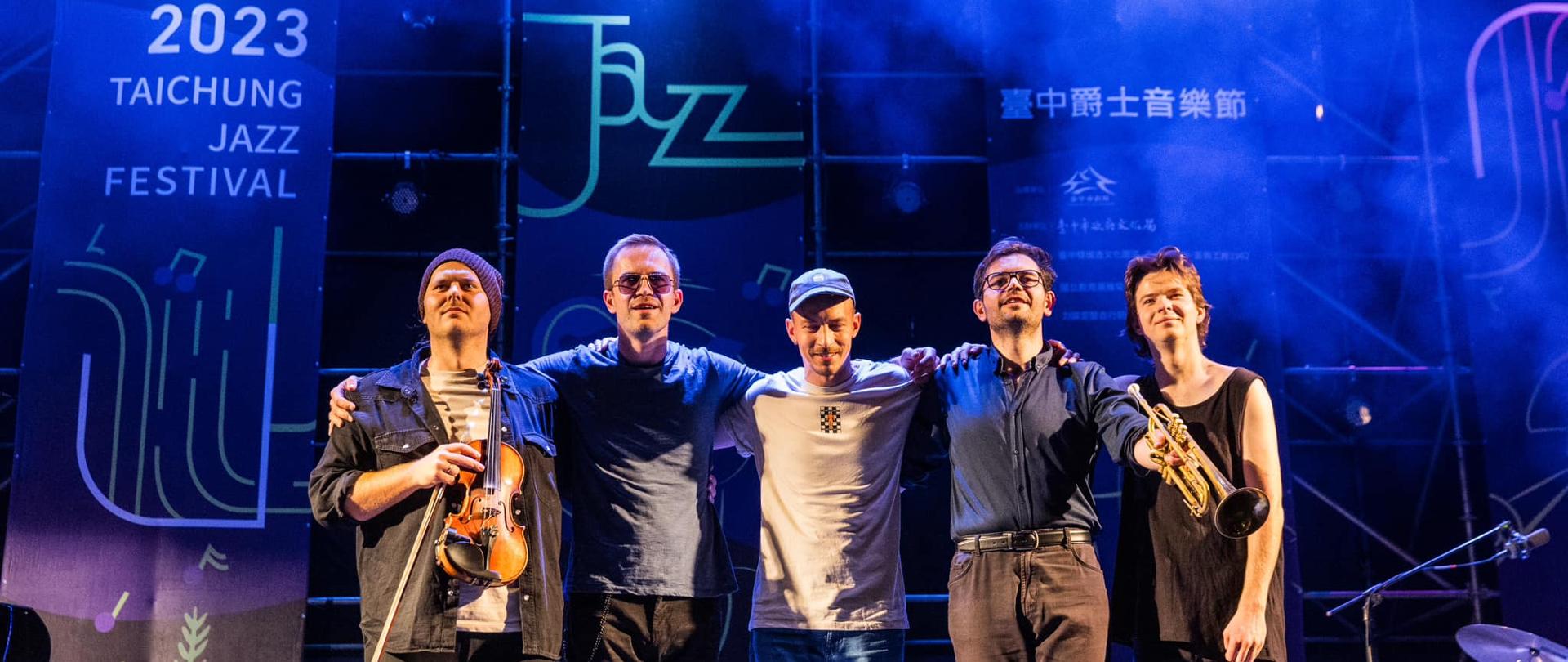 Tomasz Chyła Quintet consists of: Tomasz Chyła - violin, Emil Miszk - trumpet, Krzysztof Hadrych - guitar, Konrad Żołnierek - double bass, Sławek Koryzno – drums.
The organizer of the JAZZ PO POLSKU "Around the World" project is the JAZZ PO POLSKU Foundation. The Tomasz Chyła Quintet concerts in Taiwan were carried out in cooperation with the Polish Office in Taipei and Culture.pl. The project is under the honorary patronage of the Ministry of Foreign Affairs. Partners: PZU Foundation, Industrial Development Agency Foundation. Strategic partner: Podlaskie Voivodeship. Patrons: National Chamber of Commerce, Institute of Economic Diplomacy Foundation, 7th. Consulting, Art of Freedom Foundation, Jazz Forum, Warsaw Insider.
Photos (3)