Polish trade delegation visit to Taiwan
20.05.2022
The Polish trade delegation has signed three memoranda of understanding (MOUs) with Taiwanese partners to foster cooperation and attract new investments in advanced technologies, electromobility and environmental protection. Both sides also agreed to establish a working group on semiconductors.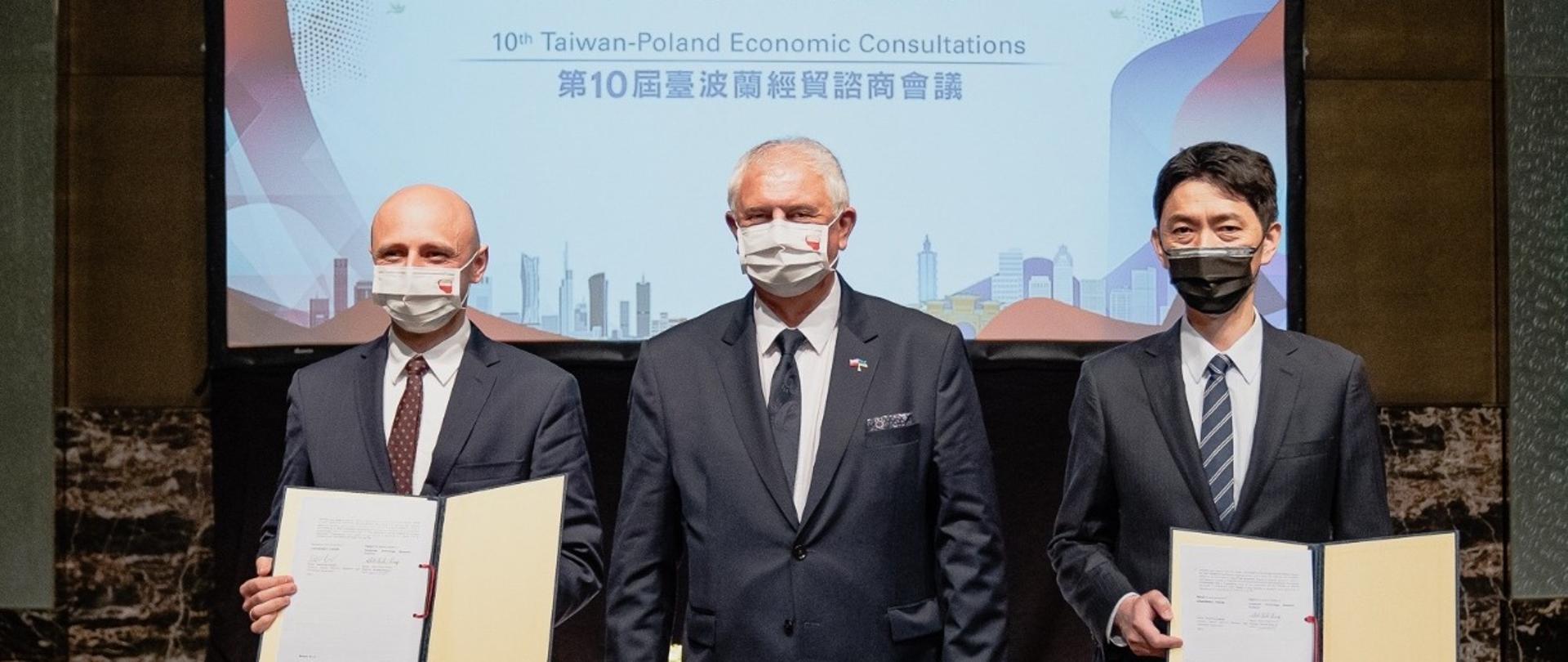 The Polish trade delegation, led by Deputy Minister of Economic Development and Technology Mr. Grzegorz Piechowiak, comprises of trade officials and business representatives. During a 3- day visit, both sides holds the 10th Polish-Taiwanese economic consultations and two sessions of "Poland-Taiwan Investment Forum" in Taipei and Kaohsiung. Areas of potential cooperation that are discussed include semiconductors, electric vehicles, renewable energy, start-ups. Polish delegation also visits the National Development Council, Hsinchu Science Park, National Space Center (NSPO) and the Industrial Technology Research Institute (ITRI).
During the visit, the two sides have signed three memorandas of understanding (MOU) to foster future cooperation: "Łukasiewicz" Network – the Institute of Microelectronics and Photonics with the Industrial Technology Research Institute (ITRI), the Bureau for Chemical Substances with the Taiwan Accreditation Foundation, and the Institute of Environmental Protection – National Research Institute (IEP-NRI) signed the MOU with Taiwan Electrical and Electronic Manufacturers' Association (TEEMA).