Polish national stand at the "Food Taipei 2022"
25.06.2022
The Polish Office in Taipei in cooperation with the Polish Investment and Trade Agency (PAIH) and the National Agricultural Support Centre (KOWR) organised the Polish national stand at the "Food Taipei" fair in Taipei, which is one of the largest fairs in the food industry in Asia.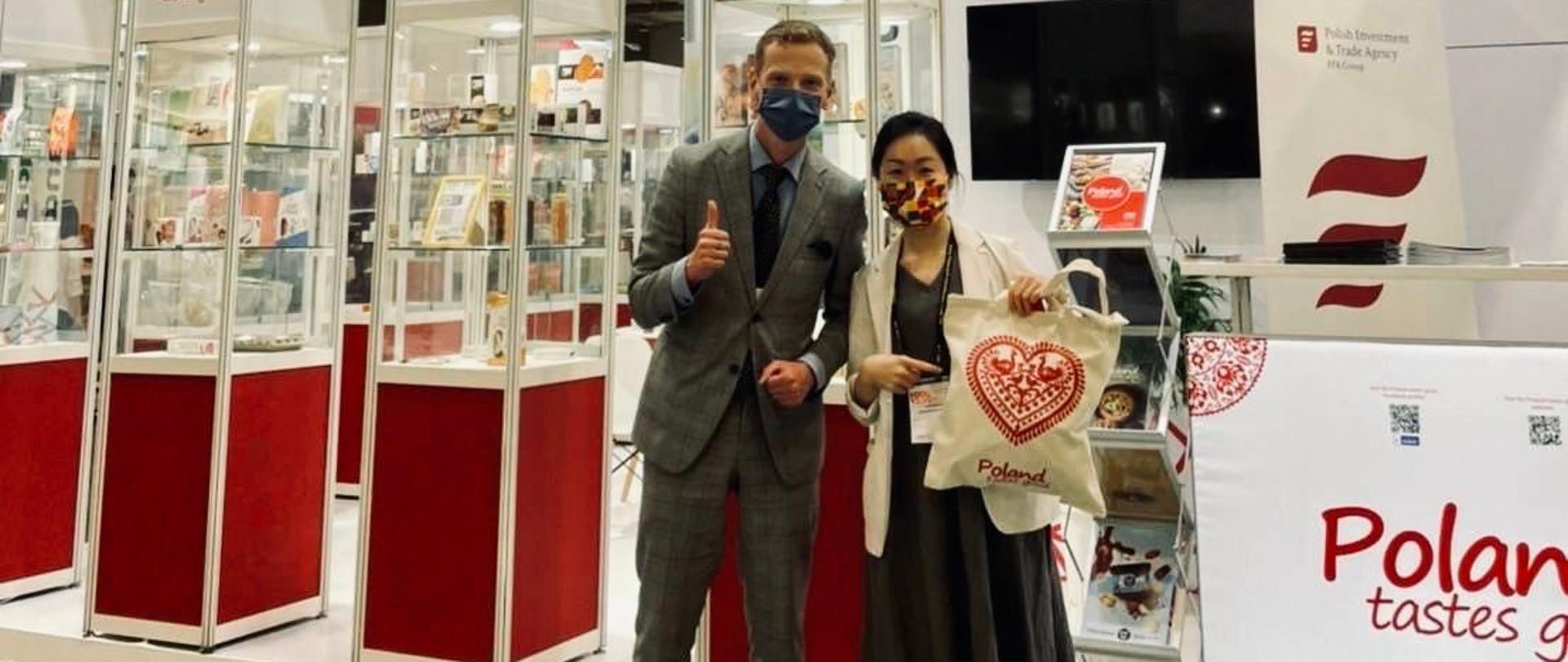 At the Polish national stand under the slogan "Poland Tastes Good" 14 companies from the agri-food sector presented their offer, representing the following product groups: sweets, juices, grain wafers, healthy foods, processed forest fruits, processed fruits and vegetables, as well as alcohol.
Employees of the Polish Office in Taipei and the Foreign Trade Office of PAIH provided information on the Polish agri-food sector and product offer and helped establish direct contacts between partners in Poland and Taiwan.
Photos (2)